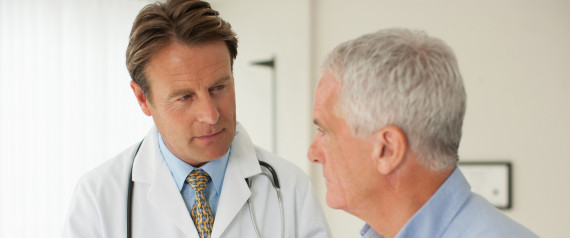 The future of effective and affordable health care for America is still a huge concern — and rightly so. But that concern couldn't be more prevalent than in our seniors.
You see, on February 20, the Centers for Medicare & Medicaid Services (CMS) proposed Medicare Advantage (MA) cuts for 2016 that will further slash a program that already has suffered significantly in recent years. Since 2010, there has been a 14 percent reduction in benefits to MA, including 10 percent in cuts in just the last two years alone. This translates into more than one million seniors having to find new plans because their previous coverage was no longer available, according to 2014 and 2015 data from the Kaiser Family Foundation. Moreover, the cuts will continue stifling a critical program that boasts a 90 percent satisfaction rate.
Does that make sense?
The ongoing impact of Medicare Advantage cuts imposed by CMS on the sustainability of a successful program is not only proving to be detrimental for America's seniors; it is unacceptable.
Over the years, MA has been the pioneer of quality, value and effective health care coordination for aging Americans. Currently, Medicare Advantage provides 17 million enrollees with innovative approaches to comprehensive health care that improves their well-being. Some of these services include enhanced drug benefits, early stage disease detection, coordinated patient care and chronic care management to name a few. In fact, research done by Health Affairs in 2012 shows that under MA, beneficiaries have a 20 percent lower inpatient visit index, are subject to 39 percent lower hospital readmissions, and are 24 percent less likely to visit emergency rooms.
Those clear cost savings should speak for themselves.
However, the Centers for Medicare & Medicaid Services planned Medicare Advantage rate cuts are compromising the access and benefits seniors have earned. This would represent instability and disruption for 30 percent of Medicare beneficiaries who have chosen MA. And the populations most affected would be low-income and minority seniors, many with multiple chronic conditions such as diabetes and kidney disease, that depend on Medicare Advantage. In fact, 31 percent of all Medicare-eligible African Americans and 38 percent of all eligible Latinos are enrolled in MA Plans.
These racial and ethnic populations would be forced to spend more for less if the proposed cuts to MA plans go into effect. Medicare Advantage plans represent the most affordable option when compared to Medicare fee-for-service (FFS). To quantify this, seniors on MA plans spend an average of $2,200 annually on health care coverage compared to $4,000 for supplemental coverage on Medicare FFS. Considering that these individuals have incomes between $10,001 and $20,000 annually… every penny counts.
According to the February 2015 Milliman Report, which analyzed the impact of MA cuts since 2012, seniors out-of-pocket maximums have increased up to $761 per beneficiary, while annual premiums have increased between $19 – $158 per beneficiary over the same period of time. Furthermore, those same plans have lost up to $295 in value and exposed seniors to considerable financial uncertainty, unexpected costs they cannot afford and a reduction in covered services.
Our seniors deserve better. So much so, that although the norm in Washington is usually strong partisan debate, the ongoing cuts to Medicare Advantage has brought a bipartisan group of U.S. Senators together. The 53 U.S. Senators recently sent a letter urging the Centers for Medicare & Medicaid Services to "minimize disruption for beneficiaries enrolled in the MA program by maintaining payment levels and providing a stable policy environment for 2016."
The group of Senators not only protested the cuts; they urged the agency to protect seniors enrolled in MA plans. I applaud them for consciously advocating to avoid confusion of Medicare Advantage beneficiaries that are seeking consistency and predictability from their health coverage. I also commend them for standing up against additional cuts that if brought to fruition would lead to plans exiting markets, limitations in service areas, reduced benefits and the loss of provider choices.
Medicare Advantage focuses on coordination, quality and value and CMS owes it to our seniors to protect and strengthen that, not jeopardize it! If implemented, these provisions cut so deep that it would put millions of patients at risk, would be detrimental to MA, but most importantly will move this nation in the wrong direction in regards to health care. We urge the Centers for Medicare & Medicaid Services to seek out avenues that would stabilize funding and stop placing the economic burden of effective health coverage on some of the most vulnerable in our nation. Reassess the additional cuts to the Medicare Advantage program and find alternative solutions to make it more sustainable for aging Americans that deserve and have earned it.
Source:(http://thehill.com/blogs/congress-blog/healthcare/237401-cms-it-cuts-deep)